Do you want to be the Best Contractor in the area with the Best HVAC Services?
If you are an HVAC repair contractor and want to be considered the best in your area, today's article may just be able to help. I have provided you today with all the most important heating and central air services every HVAC contractor should be licensed and qualified to perform in order to become the best.
Every HVAC contractor aims at serving its customers and satisfying their needs effectively. They will always offer the best quality heating and air conditioning services aimed at improving the air quality of the customer's home or business. Here are some of the best services certified HVAC contractors will offer.
For an idea on how adding air duct cleaning to your HVAC services can benefit your heating and cooling business, take the time to watch the following video:
Best HVAC Repair Services For All Heating & Air Conditioning Systems
As a full-service heating and cooling contractor, you should have the knowledge and expertise to be able to look at every aspect of HVAC installation, repair, and maintenance. You should also be able to offer a variety of services that will benefit the homeowner greatly since the life of their HVAC equipment will extend significantly. You should also be able to help the homeowner reduce their utility and operating expenses in a big way.
The following are services that all HVAC companies should offer their customers for all types of HVAC systems to guarantee good air quality and home improvement.
System Design Services
As a qualified HVAC contractor, you should be able to install new equipment. You should be able to run all the detailed load calculations effectively based on the ACCA Manual J standards. The equipment you select for a homeowner or an office building should have the capacity to effectively heat and cool your building effectively. They should be able to match the exact load requirements for each and every room in the office or the house.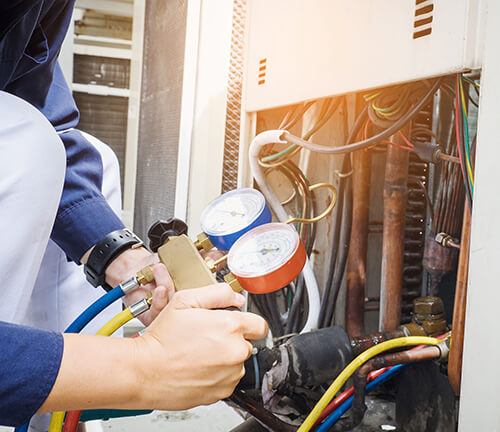 HVAC Repair
As a qualified HVAC contractor, you should be committed to offering the best service repair to your customer. You should be able to provide the necessary manpower and equipment that your client-specific needs.
You should also be able to understand the frustrations that are usually associated with a malfunctioning AC unit. This is especially if the temperature in the outdoor is in its extreme. Ensure that you are the kind of contractor who has all the necessary resources that are required to handle a growing backlog during times when the weather conditions are at their extreme. You should also ensure that you communicate with your client effectively.
This helps you a lot in knowing whether you were able to meet your customers' expectations. Your goal should be to meet and exceed your customers' expectations. Your team of technicians you send to your customers should also be highly skilled and certified.
To prove that you are the right HVAC contractor for both commercial and residential purposes, you should have advanced diagnostic tools that will help you to quickly locate the source of a breakdown in the customer's heating and cooling system.
Once you are able to repair the system, the normal functionality of the system should be restored immediately. You should also be able to provide services for major brands of equipment and also offer a 24-hour service for emergency situations.
Service Maintenance Agreement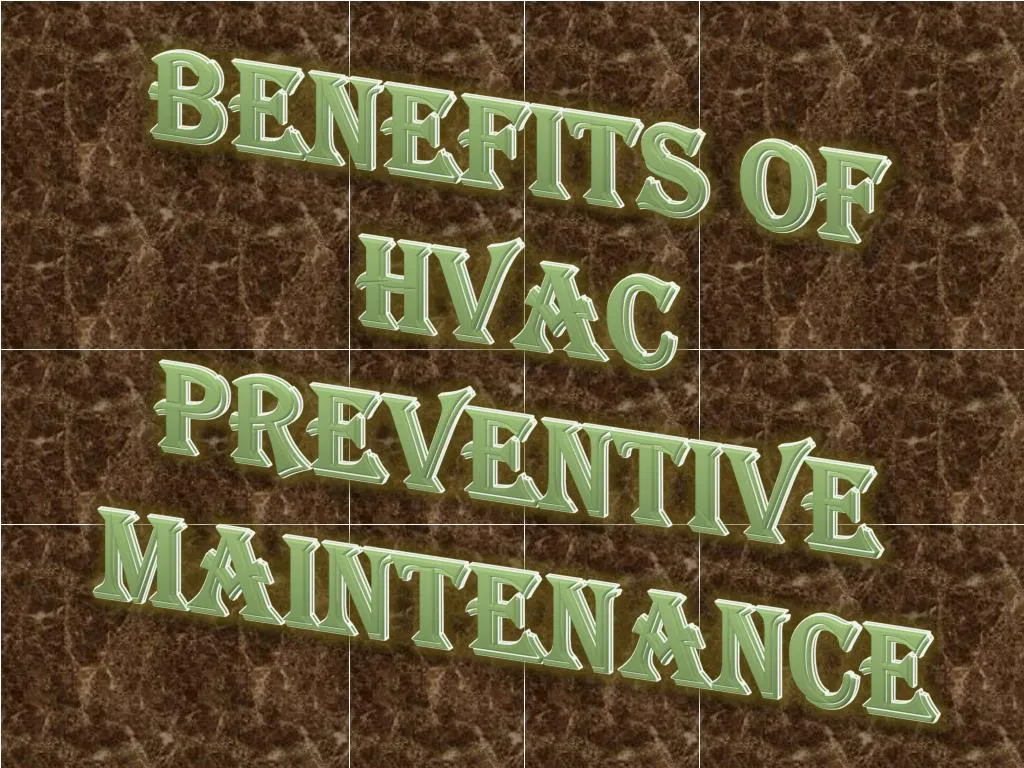 All certified HVAC contractors should be able to advise their clients on several preventive maintenance practices. These preventive maintenance practices should be able to help your customers avoid unexpected system failures especially in times when the equipment is in high demand.
This is usually when the weather conditions are inhabitable and your equipment is needed for survival. You should be able to schedule seasonal visits to the office buildings and homes of your customers. This will be to enable you to inspect and test a variety of components in the customer's heating and cooling systems that are critical to the performance of the system.
You should also be able to calibrate the equipment to the original manufacturer's specifications and also perform some other very important services. Regular servicing and maintenance of your equipment are critical in ensuring that the customer's heating and cooling system meets the warranty compliance. Also, every contractor should be able to service their equipment so that your customer enjoys maximized indoor comfort at minimized monthly energy costs.
Replacement Systems
What everyone should understand is that even the well-maintained heating and cooling system eventually needs replacement. What you should understand is that every equipment ages and becomes obsolete at one point in life.
This means that this kind of system at this point becomes very costly to repair and service because they will constantly breakdown every now and then. Actually, if the furnace is degraded or the air conditioners are faulty, they may pose a health risk to the people working in an office or those living in a house.
Make Money Saving Suggestions
As a certified HVAC contractor, you should be able to inform your customers that it is possible to acquire superior comfort and reduced operating cost. This can be achieved by using modern heating and cooling equipment.
For instance, you can advise the customer to replace a faulty 10SEER air conditioner which was installed in the early 2000s with a brand new 13 SEER unit as this will save the homeowner up to 30 percent on monthly energy cost.
If you really want to prove that you are a qualified HVAC technician, you should not only focus on the sale of equipment but rather you should be committed to ensuring that the lifecycle of the customer's system is extended effectively.
Qualified To Perform All Heating & Air Services
Being a full-service HVAC contractor credited by Better Business Bureau, you should be able to handle all the heating and cooling needs which should run from new construction and installation all the way to renovation and repair.
You need to also provide scheduled repair and maintenance services, upgrades, retrofits, and also 24/7 emergency services all of which should be performed by your qualified team of technicians who are highly skilled. Have a team that is dedicated to solving any kind of issue facing your customer, be it system breakdown which requires replacement, or those that require servicing.
As an HVAC contractor, you should be able to properly install an HVAC system that is highly efficient. You should be able to able to make the office building comfortable for the employees and a house habitable. The system you install should be energy efficient and environmental friendly.
Customer Service
Also, ensure that you treat your customers very well. You should know that the customers are responsible for the growth of your business. You should, therefore, put their interest as their first priority.
This will help you gain the customer's trust and push your business to greater heights. Ensure that every equipment you installed for your customers is working well and do a follow-up. This will ensure that your customers are satisfied with the services they get from you.
Conclusion
If you want to really provide both residential and commercial HVAC customers with all the best heating and cooling services the steps I have provided you today will definitely help you with this task.
If you would like more information on HVAC contractor services as well as excellent heating and cooling strategies, be sure to read the following related articles.
Related Articles:
Services all HVAC contractors should provide
How To Be Best HVAC Service Near Me Repair Company
How To Market Local HVAC Maintenance Near Me Services
Importance of Air Conditioning Repair For HVAC Companies
Best Air Conditioning Company Near Me Marketing Strategies
Find Heat and Air Near Me HVAC Technician Schools
Today's High Quality HVAC Service & Knowledge